Out The Box Artists
CHICAGO BLUES REUNION is a collaboration of Chicago music legends who defined the sound of their generation in the 1960's. During that time, they helped create the historic transition in popular music from acoustic folk to electric blues-influenced rock. For four decades they have continued to be an inspiration to the younger generations that followed their trail blazing path.
These legends have joined forces once again to produce BURIED ALIVE IN THE BLUES, a two disc set (audio CD & 60 minute DVD) from Out The Box Records. This set is a lasting document of their musical and cultural legacy showcased in a kick ass performance recorded live! The band is a who's who of blues lovers' household names: Barry Goldberg, Nick "The Greek" Gravenites, Harvey "The Snake" Mandel, Marcy Levy, Tracy Nelson, Sam Lay, Corky Siegel, with backing by band of top flight pros including Gary Malaber, Rick Reed and Zach Wagner.
CHICAGO BLUES REUNION came back to Chicago in 2004 for a limited number of performances, one of which was a blazing night at Fitzgerald's, a venue that has become a beacon for blues fans over the years. The performance was documented for this release. BURIED ALIVE IN THE BLUES package is both a 14 track audio keepsake of the music history these veterans again made that night, as well as providing deep insight into the time and social milieu that spawned a revolution in sound and style. The 60 minute DVD features 30 minutes of music and 30 minutes of interviews with the CBR bandmates, plus on-screen recollections and commentary from BB King and others telling the North Side Chicago blues story of the 60's. The DVD also includes a "Collector's Photo Gallery" that offers many never before seen photographs of the band members with their friends and influences including Muddy Waters, Howlin' Wolf, Dylan, Janis Joplin, John Mayall, Canned Heat and others. (Read the One Sheet
The CHICAGO BLUES REUNION 24 market summer tour, now complete, was a smashing success. The tour recreated the excitement on stage that is heard on the CD & DVD. The band's tour included a stop to their ancestral "sweet" home, for a performance at Buddy Guy's Legends in Chicago. Midwest and east coast dates included Oshkosh, Detroit, New York, Northampton (MA), Philadelphia and Annapolis. Now with new distribution through Eagle Rock Entertainment, the band is planning a new European Tour. It is anticipated that additional dates will be added in light of the initial success of both the Buried Alive In The Blues release and the tour dates.
| | |
| --- | --- |
| | |
| | Troubled Identity: Shane Stewart (Lead Guitar), Max Subar (Vocals/Guitar/Bass), Alex Pomerantz (Bass/Vocals/Guitar), and Jake Nankin (Drums) |
Troubled Identity
Troubled Identity, a Chicago area alternative rock band comprised of Highland Park and Lake Forest high school students, has signed with Out The Box Records. The new young band is now in the studio working on their first self-titled EP.
Band members include Shane Stewart on lead guitar, Max Subar on vocals, guitar and bass, Jake Nankin on drums and Alex Pomerantz on bass, vocals and guitar.
Troubled Identity formed in 2006 when Stewart, Subar and Nankin met while students at the famed Paul Green School of Rock, which served as the inspiration for the movie "School of Rock" starring Jack Black. Pomerantz joined the group in early 2009, and the band recently won the Highland Park High School Battle of the Bands competition.
See more on the band at:
The band's site: http://troubledide\ntity.tumblr.com/
MySpace: http://www.myspace.com/troubledidentity
Facebook: http://www.facebook.com/pages/Troubled-Identity/62872497982
You Tube: http://www.youtube.com/watch?v=MSMX1o2YvLk&feature=channel
The band, which is quickly gaining a strong local following, writes and composes original music and lyrics and also performs a mix of covers. The band opened in October for The Freddy Jones Band at the Park West in Chicago's Lincoln Park. See recent articles on Troubled Identity:
Local Rockers Open For The Freddy Jones Band At Park West, New Music Weekly
Troubled Identity at Park West: Live review, Time Out Chicago
Troubled Identity enjoying growing recognition, Pioneer Press
After signing by Out the Box Records, in late 2009, the band hit the studio to record their originals "No Worries" and "Change" among others. The self titled EP will be released in the coming months.
Freddy Jones Band
The Freddy Jones Band are roots-rock specialists in the tradition of groups like the Eagles, The Band and The Allman Brothers. Their influences stretch across the archives of musical history. A unique two guitar sound augmented by some inspired slide playing and pumping Hammond organ, is a blend of blues, rock and folk music all-together. Check out the Freddy Jones Band site, and their MySpace page.

Now after a decade, The Freddy Jones Band returns with Time Well Wasted. The new thirteen track album on Out The Box Records features ten classic live tracks recorded at an intimate venue in Chicago, along with three brand new studio recordings: Home Thing, Contender & Empty Room.
Throughout the 90's, endless tours across the U.S. helped build a loyal fan base for The Freddy Jones Band. After playing a show with Widespread Panic at the Park West in Chicago, Illinois, Capricorn Records signed FJB their first recording deal. From 1993-1999, they had 5 major label releases including Waiting for the Night (1993), self-titled independent release The Freddy Jones Band (1993), North Avenue Wake Up Call (1995), Lucid (1997), and Mile High Live (1999). The band played nearly 200-250 shows annually for about 8 years.
The group consists of Marty Lloyd (vocals and acoustic guitar), Jim Bonaccorsi (bass), Rob Bonaccorsi (guitar and vocals), Simon Horrocks (drums), and Wayne Healy (vocals and guitar).
After a 5-year hiatus, the original band reunited August 20, 2005 for the Riverview Music Festival in Chicago to a fantastic hometown crowd. The band, complete with all original members, is currently playing select dates throughout the country and enjoying every minute of being back in the limelight.
FJB will be playing selected dates across the country. See the Tour Schedule Here.
Dave Mason
Rock & Roll Hall of Famer and founding member of the classic group Traffic, DAVE MASON released his first album in over 20 years on Out The Box Records!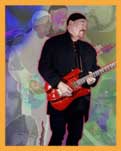 Dave has recorded with legends Jimi Hendrix, Michael Jackson, The Rolling Stones, George Harrison, and Fleetwood Mac. While with Traffic he penned the classic hit "Feelin' Alright." Dave then followed with two highly acclaimed platinum solo albums, Alone Together (including the single "Only Know and I know") and Let It Flow (featuring the hit single "We Just Disagree"). Click here for Dave's bio. Or click here to see Dave's site. Or for his MySpace page. And, click here to check out Dave's Fan Club site.
26 LETTERS AND 12 NOTES debuts under the OTB label October 14th. It contains twelve classic new tracks and features five singles: "Good 2 U," "Pink Lipstick," "How Do I Get To Heaven" (Featuring Willie Nelson on guitar), "That's Love (featuring Shelia E), and "Full Circle and Then." The album was produced by Dave with help from Mark & Brian Pastoria (Harmonie Park), Ron & Howard Albert (Miami Audio Vision), Ted Perlman, Tre Perry, and Phil Bonanno. Click here for more details.
ORDER DAVE MASON'S NEW CD: 26 LETTERS, 12 NOTES
The Dave Mason 26 Letters, 12 Notes CD is available at:
Dave is currently performing about 100 shows a year with the Dave Mason Band across the U.S. and Canada - click here for his tour schedule . The Band includes Gerald Johnson (Bass), John Sambataro (guitar), Alvino Benett (Drums) & Bill Mason (Keyboards).
Dorothy Scott
| | |
| --- | --- |
| | |
| "Pass It On," produced by Jim Tullio will be released this Spring on OTB | |
It has been said that a Dorothy Scott concert is an adventure, a journey into the mystical and back again. A musical explorer whose works have incorporated blues, folk, rock and jazz, Dorothy is widely credited by her fans and peers for blazing a path for meaningful music. Often compared to Joni Mitchell, Neil Young, and Jeff Buckley; Dorothy's style and sound remain uniquely her own. A versatile singer who delivers naked soul and honesty with an intoxicatingly passionate vibe.

Her latest release, Pass It On, produced by two time Grammy winner Jim Tullio, will be released this Spring on the Out The Box Records label. (More…) The album follows her top selling CD, Restless Machinery, which was listed "#1 Local Favorites Chart Section" in the June '02 issue of Rolling Stone Magazine's June. Check out Dorothy's Web site, and her MySpace page with new music and new friends.

Known for her daring and uncompromising performances and amazing guitar playing, Dorothy has toured the U.S., Sweden, Ireland and Canada. She has shared the stage with artists, Carole King, Joan Armatrading, Jeff Buckley, Joan Osborne, MELANIE, Janis Ian, The Frames, and The Siegel Schwall Band. Dorothy is currently touring the Midwest and has a Summer Tour planned (view Tour Schedule).

Harvey Mandel

True to his word, Harvey Mandel completed his "Harvey Mandel and the Snake Crew album this past week. Marcy Levy, Nick Gravenites and Barry Goldberg were among the 20 contributors to the project, produced by Mandel and Michael Borbridge. Harvey credits his decision to create on "just not sitting still!" He explains, "when I took a step back from the music scene, I realized how disposable the industry had become and decided to go back into the studio in an effort to create songs that are a reflection of where I am in life and how my playing has morphed."

Maximum Ink Music Magazine's reveiw supports, quoting "An explosive combination of cosmic groove, interstellar funk-rock and impressive guest-stars...one of the most intriguing records of 2006." We'll have a few clips up soon, in the meantime, check out the allbum at Harvey's site: www.harveymandel.com/ And, catch this clip On "The Worlds Premier Psychedelic Guitar Player," from the vault of SF Bay Area filmmaker Rand Crook.

"OTB is thrilled to be working with Harvey on his latest album," said Timm Martin, president of Out The Box Records via a press release. Harvey is truly one of the world's most distinctive and innovative musicians with his inventive style of electric guitar playing," Martin adds, "our extensive relationships with retail and digital partners will enable us to cross-promote Harvey's new album on an unprecedented number of levels."

Tree Thirteen

In 1999 Keith Richards of the Rolling Stones founded Blue Phantom Records with two time Grammy winner Jim Tullio and Rob Fraboni. Signed to the label were; a young rapper/singer/songwriter named "Tree," and "DJ "007." Jim Tullio was producing Tree's first CD when the partnership dissolved leaving an unfinished recording.
Circa 2003, "Out The Box Records" approached Jim Tullio to re-work and finish what is now titled "Rough Grooves Surface" for Tree Thirteen. Recognizable artists quickly assigned their talents to Tree's CD including on bass and vocals Foley (Miles Davis, Prince, Arrested Development), on drums Matt Walker (Smashing Pumpkins, Filter, Garbage), legendary guitarist Harvey Mandel (Canned Heat, John Mayall, Rolling Stones) and Los Lonely Boys. Excited about the project, the great Shelly Yakus (John Lennon, U2, Tom Petty, Stevie Nicks, Don Henley) agreed to mix the final recording. Upon finishing Shelly Yakus commented, "This is the best CD I've worked on in years!" Take a listen...
Tree has the rare gift of being equally proficient at both rapping and singing. The CD shows the incredible writing talents and range of Tree and Jim Tullio. Upon listening you will note a wide variety of styles magically assembled into one cohesive, powerful sound which appeals to a wide demographic from teenagers to baby boomers. Click over to Tree Thirteen's site for a sampling of tracks.